artisan affirmation art psychotherapy consultancy service is pleased to work in partnership with two outstanding Dulwich secondary schools, Kingsdale Foundation School and The Charter School.
Pupils attending these schools can access art psychotherapy during their school day that fits comfortably into the curriculum.
If you feel that your child might benefit from art psychotherapy and attends the schools then please contact:
Rachel Howes (Charter head of sen)
rhowes@charternothdulwich.org.uk
Tracey Dyer (Kingsdale PA Dept Headteacher)
asrpa@kingsdale.southwark.sch.uk
If you have any queries concerning art psychotherapy, please contact Holly Robertson directly.
The Charter School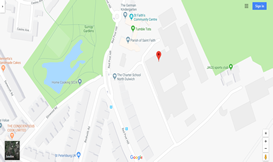 https://www.charter.southwark.sch.uk/
Red Post Hil,
SE24 9JH,
Tel: 020 7346 6600
Email:
info@charter.southwark.sch.uk
Kingsdale Foundation School
http://kingsdalefoundationschool.org.uk/
Alleyn Park,
Dulwich,
SE21 8SQ
Tel: 0208 670 7575
Email:
info@kingsdale.southwark.sch.uk